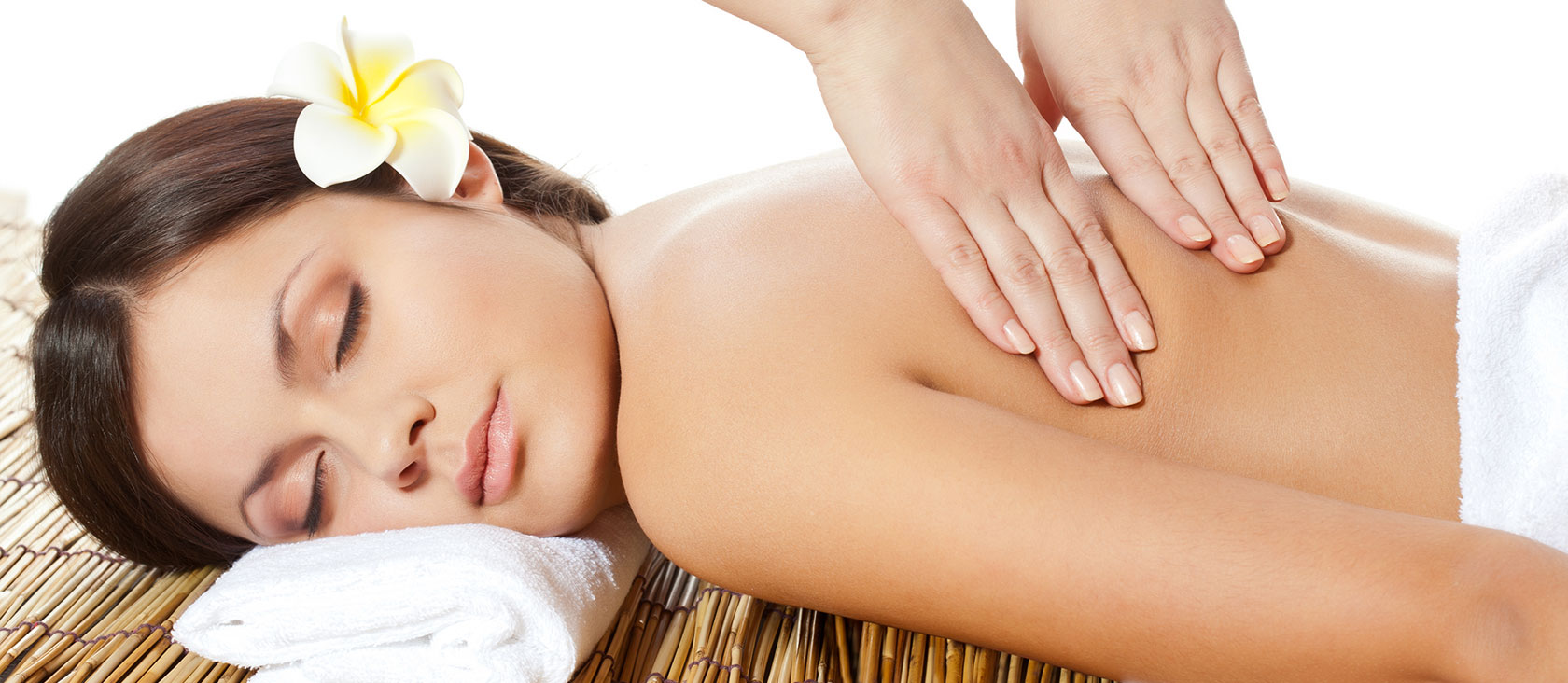 Massages are available: 9:00am – 6:00pm Monday – Friday.
Saturday and Sunday flexible hours on from approximately 9:00am – 4:00pm
Massage
Massage is the manipulation of superficial and deep layers of muscle and connective tissue using various techniques to function and aid in the healing process and promote relaxation and well-being. It introduces relaxation, alleviates sore muscles and muscle spasms, helps lower blood pressure, de-stresses the body and mind, alleviates back problems and painful joints, increases blood flow, decreases symptoms of anxiety and depression, increases white blood cell count, boosts immunity, releases endorphin's and helps improve circulation for glowing skin.
Swedish Massage
This is the most common type of massage. It involves soft, long, kneading strokes, as well as light rhythmic, tapping strokes, on the topmost layers of muscle. This is also combined with movement of the joints. By relieving muscle tension, Swedish therapy can be both relaxing and energizing.
Deep Tissue Massage
This massage uses slow movement, deep pressure and friction to realign muscles and connective tissues. The therapist will focus on areas of pain and tension and works to break up scar tissue. At times this massage may be painful but you are guaranteed to feel better afterwards. Deep tissue massage is often recommended for sore shoulders, stiff neck and low back pain.
Reflexology Massage
Reflexology uses hand, thumb and finger techniques to stimulate certain areas of the feet. The areas are believed to correspond to different parts of the body. This massage helps promote health and well being.
Hot Stones Massage
A Swedish Massage with a twist, the hot stone massage uses traditional Swedish technique along with smooth, heated stones. Heat from the stones aides in soothing and relaxing tense muscles while improving circulation, calming the nervous system and releasing toxins. The heated stones are incorporated into the massage itself and placed in specific areas such as the hands, low back and feet.
Bamboo Massage
Bamboo Massage is a technique that incorporates bamboo stalks of varying lengths and diameters to provide deep-tissue work. It can be a very relaxing massage for those who like deep tissue and stretching incorporated into their massage therapy. Jupiter Massage combines elements of shiatsu, traditional Chinese massage, and stretching techniques along with heated and essential oils. This massage promotes circulation, sensory nerve perception, and facilitates a deep sense of relaxation and well being.
Neuromuscular Massage
Neuromuscular is a form of soft tissue manipulation that aims to treat underlying causes of chronic pain involving the muscular and nervous systems. This medically oriented form of massage addresses trigger points, circulation, nerve compression, postural issues and bio-mechanical problems that can be caused by repetitive movement injuries.
Cupping Massage
Cupping is the use of placing plastic suction type cups on the body, creating suction that is used to bring blood flow to stagnant muscles and skin to loosen adhesions in connective tissue and stubborn knots in the soft tissue. It also works to drain excess fluids and toxins and stimulates the peripheral nervous system
Special Occasion? Ask about our Couples Massage.