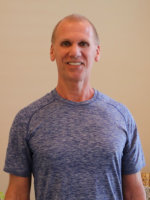 John
Therapist ID: MA28516
John founded Jupiter Massage & Pilates in 2000, and is trained in Deep Tissue, Neuromuscular & Trigger Point massage. John is highly skilled at incorporating stretching techniques into his massages to quickly release muscles in spasm. John also specializes in the Cupping Technique. John graduated from Alpha Institute of Massage in 1999, is also a member of FSMTA & and continues to extend his expertise and care in Jupiter, FL.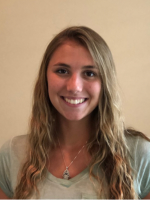 Jessica
Lead Instructor
Jessica has been working at Jupiter Massage & Pilates for over 7 years. Starting in 2016 as our Front Desk Assistant, she has now moved up to Studio Supervisor and Head Pilates Instructor. A Certified Pilates Instructor, Yoga Teacher, and Health Coach, Jessica has spent years learning bodyweight movements, active stretching, and weightlifting techniques to cultivate unique workouts for each of her clients Pilates sessions. She is constantly learning and doing her best to instruct and help her clients live healthier, happier lives.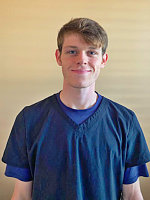 Nico
Therapist ID: MA94745 and Apprentice Level Pilates Instructor
A Jupiter local, Nico is a Licensed Massage Therapist graduated from the Palm Beach Academy of Health. Working at Jupiter Massage & Pilates since 2019, he has quickly risen to become a fan favorite of our clients. Trained in Manual Stretching and Deep Tissue Massage, Nico has helped many of our clients find relief from pain. He also is a trained Pilates Instructor, working hard to incorporate his anatomical knowledge to his clients workouts, creating a unique workout for each of his clients needs.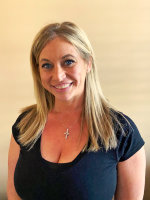 Nitsa
Therapist ID: MA42553
Nitsa has been working at Jupiter Massage & Pilates since 2018, although she's been a Licensed Massage Therapist for over 20 years. She loves helping our clients find relief and peace from pain and discomfort. She has worked in the medical field with multiple physicians, helping their patients achieve relief from acute to chronic pain. Certified in MLD (Manual Lymphatic Drainage), Swe-THAI (deeper pressure with assisted stretching), Bamboo massage, and Reflexology, She is always looking forward to learning another modality to help her clients.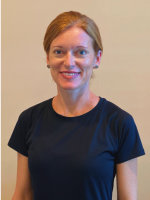 Tara
Pilates Instructor
Tara has been teaching Pilates since 2012. Her Pilates practice began far before that when she was rehabilitating from injuries. She experienced first-hand the benefits of Pilates and discovered her passion was to teach it. She firmly believes in the power of Pilates, which makes her a great fit here at Jupiter Massage & Pilates! Whether it's being incorporated for rehabilitation, balance, strength, or just to get a great workout, Tara enjoys adding variations of Classical Pilates and Sports Medicine Pilates and mixing it up with various apparatuses to tailor what a client will benefit from the most.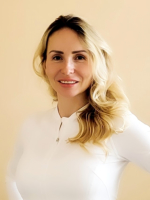 Olesia
PA-Pilates Apprentice
Hailing from Easter Europe, Olesia (O-LEE-SEE-AH) has a can-do attitude when it comes to Pilates. Olesia has experience in Weightlifting and Dance, as well as being a Certified Pilates Instructor. She is incredibly disciplined and trains daily here at Jupiter Massage & Pilates! She is constantly improving her repertoire of Pilates, bodyweight, and mobility movements to better teach her clients about balance, strength, and relieving pain in the body. Olesia also has extensive health and wellness knowledge, and is full of tips to help her teammates and clients live their best lives!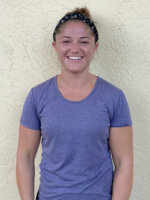 Alexandra
Another graduate of Palm Beach Academy of Health, Alexandra has been a Licensed Massage Therapist for over 9 years. She became a LMT because she wanted to help people who were in pain. She has worked in spas and medical offices, expanding her knowledge and continuously learning new modalities. Here at Jupiter Massage & Pilates, Alexandra works closely with athletes and clients suffering from deep tissue pain, as she specializes in Sports Massage, Deep Tissue, and Lomilomi Massage.