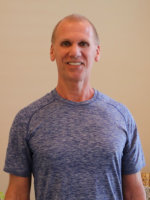 John
Therapist ID: MA28516
John founded Jupiter Massage & Pilates in 2000, and is trained in Deep Tissue, Neuromuscular & Trigger Point massage. John is highly skilled at incorporating stretching techniques into his massages to quickly release muscles in spasm. John also specializes in the Cupping Technique. John graduated from Alpha Institute of Massage in 1999, is also a member of FSMTA & and continues to extend his expertise and care in Jupiter, FL.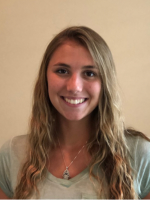 Jessica
Lead Instructor
Jupiter Massage & Pilates introduces Jessica, she is our new Pilates instructor. She is currently studying at Palm Beach State College. Jessica is undergoing a Pilates Apprenticeship program here at Jupiter Massage and Pilates. She is excited to be a part of our team.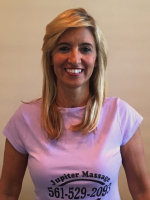 Samya
PA Pilates Instructor
Jupiter Massage & Pilates welcomes Samya. She has a background in massage therapy and physical therapy as well as a certified Pilates instructor from American Sports & Fitness. Her exceptional energy and attentiveness offers a Private Pilates Session tailored to your body that will be sure to get a great workout and lead you to wellness.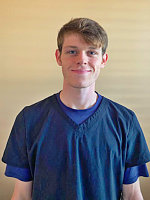 Nico
Therapist ID: MA94745 and Apprentice Level Pilates Instructor
Nico is the newest part of our team here at Jupiter Massage and Pilates. A Jupiter local, Nico is a licensed massage therapist graduated from the Palm Beach Academy of Health and Beauty. Trained in manual stretching and deep tissue massage, this is just the beginning of his journey. Nico is also training to become one of our highly valued pilates instructors and should be able to take pilates clients in the fall of 2020.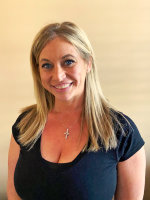 Nitsa
Therapist ID: MA42553
I love being a massage therapist, I have been a massage therapist since 2003. I got into the field because I love helping people, its in my nature. I have worked in the medical field with multiple physicians, helping their patients achieve relief from acute to chronic pain. I have also worked in multiple spas and resorts in the Palm Beach area. I am certified in MLD (Manual Lymphatic Drainage), Swe-THAI (deeper pressure with assisted stretching) Bamboo massage, and Reflexology. I am always looking forward to learning another modality to help my clients.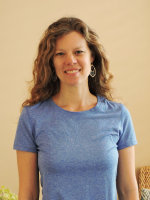 Jennifer C.
Therapist ID: MA74490
Jupiter massage and Pilates introduces Jennifer. She graduated from the Palm Beach Academy of Health and Beauty in 2014 and is thrilled to be a part of our team. Jennifer is certified in pregnancy massage along with deep tissue and incorporates aromatherapy and hot stones into her massages.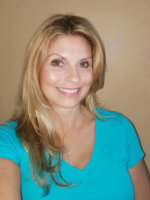 Katheryn
Pilates Instructor
Kathryn is a professionally trained athlete. She was put in Competitive Gymnastics at a young age, participated in downhill ski racing, and was an avid row and track member. After going to school and getting a Masters in Psychology and Studio Art, she realized her love for the human body kept bringing her back to work that involved helping people become healthy. Passionate for yoga, animals, and competitive sports, Kathryn is a great addition to our team. With her positive attitude and engaging workouts, she will be able to help you achieve your goals in our pilates studio.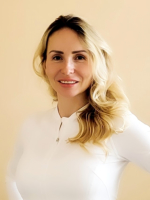 Olesia
PA-Pilates Apprentice
Jupiter Massage & Pilates welcomes Olesia who comes to us from Eastern Europe. She is currently undergoing an intensive pilates apprenticeship. We are very excited to have her as part of our team at Jupiter Massage & Pilates!